Seafood
Choose your application and discover what tapioca can do for you!
Tipiak's range of exclusive tapioca texturizers offers a world of solutions for all your food applications and your different objectives.
Whatever your application is, Tapioca can enrich your recipes and enhance your preparations.
Tipiak is the Tapioca specialist. As the only European producer of Tapioca, Tipiak naturally masters the production process and guarantees a level of quality that meets the highest requirements of European food manufacturers (BRC certificate).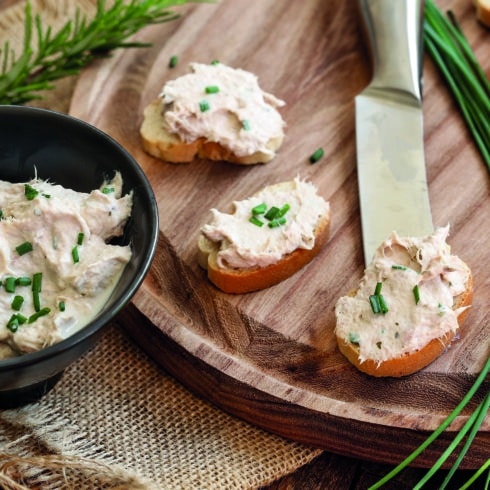 Application Details
Process Helper
High water binding capacity
Yield is improved.
Texture Improver
Bettter mouthfeel thanks to Tapiocaline®'s clean taste
Texture is smoother and juicier.
Better spreadability for pates
Clean Label
Allergen-free ingredient list
Guar gum E412 can be replaced by Pretaline®, for a clean label declaration.
Water in formulations is absorbed by Tapiocaline® without retrogradation, while ingredient list remains clear.
Cost Reducer
Formulations cost is 15% reduced by decreasing fish intake and increasing water content.
Fat Reducer
Fat can be reduced up to 60% while keeping the texture juicy.
Find out more or receive recipes ?
contact us