Clean Label Formulation
Tipiak offers a world of solutions to help you achieve different objectives! Whatever your objective is, Tapioca can provide you with a solution to obtain it.
As a general trend, more and more consumers are looking for clean label products. For industrials, it is quite challenging to formulate succulent products, with a clean ingredient list. With Tipiak's line of texturizers, we show you how it's possible.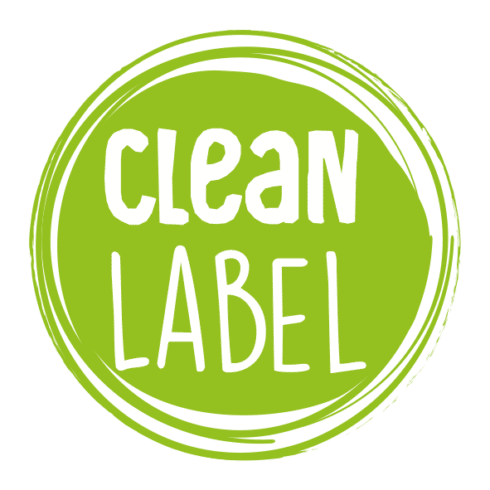 Application Details
Clean Label Formulation – How?
Both Tapiocaline® and Pretaline® are 100% tapioca-based texturizers. They are declared as « tapioca starch » or « starch » on ingredient labels.
They are both :
– Gluten free
– Non-GMO and Non-GMO Project Verified for Tapiocaline®
– E-number free
• Tapiocaline®  : Thanks to its unique profile, and its high-water binding capacity, Tapiocaline® helps substitute some E-number ingredients
– Carrageenans – E407
– Gelatine – E441
– Guar gum – E412
– Methylcellulose – E461
– Polyphosphates – E452
– Xanthan gum – E415
– Modified starches : various ones such as E1442, E1422…
• Pretaline® is an instant tapioca starch which works at cold temperature :
– It efficiently replaces enzymes, commonly used in bakery production to thicken pastry dough, in order to prevent sedimentation of small particles
– It also replaces modified starches, when formulating cold-swell sauces, or custard creams
Find out more or receive recipes ?
contact us