Sauces
Choose your application and discover what tapioca can do for you!
Tipiak's range of exclusive tapioca texturizers offers a world of solutions for all your food applications and your different objectives.
Whatever your application is, Tapioca can enrich your recipes and enhance your preparations.
Tipiak is the Tapioca specialist. As the only European producer of Tapioca, Tipiak naturally masters the production process and guarantees a level of quality that meets the highest requirements of European food manufacturers (BRC certificate).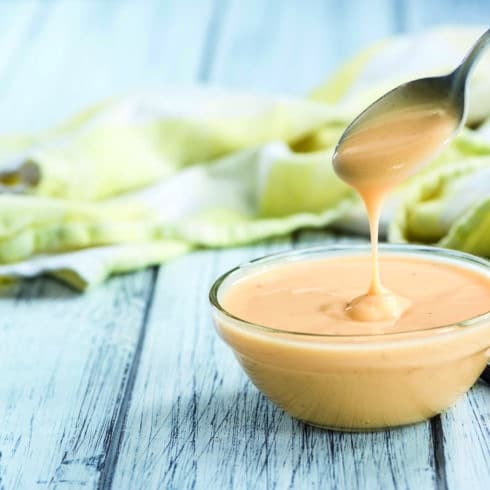 Pepper Sauce
Low Fat, Clean Label, Creamy Sauce
Application Details
Process Helper
No need to use xanthan which means no need to pre-disperse in oil.
Resistance to process as Tapiocaline® resists moderate sheering process (pasteurization).
Tapiocaline® resists low pH.
Texture Improver
Sauce looks glossier and creamier, with a better coating effect.
Viscosity is increased.
Clean Label
Xanthan, guar, Hydrocolloïds and modified starch E1422 can be removed from formulations.
Cost Reducer
Formulations cost is 14% reduced.
Fat Reducer
Fat can be reduced up to 40% to create a low-fat sauce with Tapiocaline® FA517
Grain Mimetics
Extra pulpiness may be added with Tapiocaline® EX533
Find out more or receive recipes ?
contact us